Getting From Interlaken To Jungfraujoch
Contents
Jungfraujoch is a very popular attraction in Switzerland with over a million visitors traveling by the historical cogwheel train to see the Bernese Alps and the Aletsch Glacier. Jungfraujoch - Top of Europe also offers plenty of things that you can enjoy like the Sphinx Observatory and Snow Fun Park.
If you are planning to travel from Zurich to Jungfraujoch, here is everything you need to plan your journey.
Traveling from Zurich to Jungfraujoch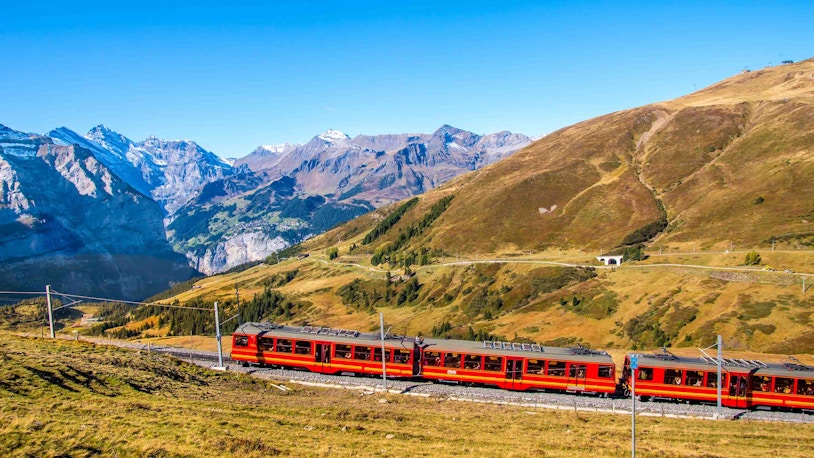 Duration: 2 Hours 30 Minutes
You can either take the train from Zurich or drive up to Grindelwald. From Grindelwald, you will take the newly opened V-Cableway Eiger Express to the Eigergletscher station in just 15 minutes. From Eigergletscher, you will take the Jungfrau cogwheel train to complete the final part of the journey to the Jungfraujoch - The top of Europe.
Things To Do in Jungfraujoch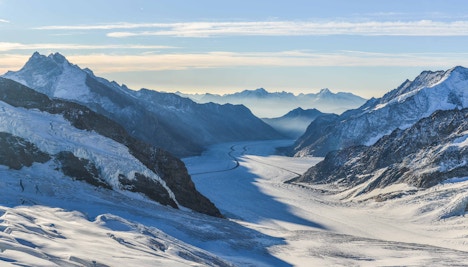 Glacier Plateau
Glacier Plateau is the viewing platform on Jungfraujoch that is just 10 minutes away from the railway station. The vantage point gives you a panoramic view of the surrounding snow-capped mountains and white valleys. You can get your pictures with the flag located on the Glacier Plateau with the mountain vistas in the background.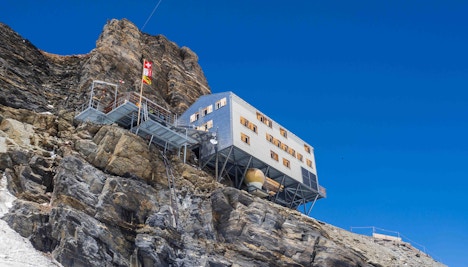 Hike to Mönchsjoch Hut
The Mönchsjochhütte is located on the UNSECO Jungfrau-Aletsch World Heritage Site and is the highest alpine hut in the Swiss Alps. The hike is the perfect addition to your visit to the Jungfraujoch, especially if you have enough time.  You will be able to see the majestic Valais and the Bernese Alps as you hike your way to the hut.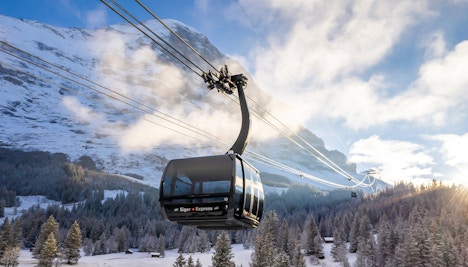 Eiger Express
The Eiger Express is an ultra-modern tricable aerial cableway that takes you from Grindelwald Terminal to the station Eigergletscher in 15 minutes. The Eiger Express gives you chance to experience the north face of the Eiger as you ascend to a height of 2,328 meters above sea level.
Frequently Asked Questions About Travelling From Zurich to Jungfraujoch
Q. How long does it take to get from Zurich to Jungfraujoch?
A. It takes approximately 2 hour 30 minutes to get from Zurich to Jungfraujoch, including transfers.
Q. What is the distance from Zurich to Jungfraujoch?
A. The distance from Zurich to Jungfraujoch is around 135 km.
Q. How much does it cost to travel from Zurich to Jungfraujoch?
A. Roundtrips from Zurich to Jungfraujoch will cost you around CHF 249.
Q. Can you travel from Zurich to jungfraujoch by car?
A. You can travel from Zurich to Grindelwald car but you will have to leave your car at the Grindelwald terminal parking and continue the rest of the journey by Train.